Buy Springtail Cultures Bioactive Cleaners
Buy Springtail Colony Bioactive Cleaners.
When you buy springtails online, live springtails will be safely and quickly shipped to you.  When you ask where to buy springtails reddit or where to buy springtails locally there is no better choice than Insects By RRF. We specialize in springtails for bioactive setups.   Springtails are tiny microfauna measuring  0.5-2 mm in length.
Springtails dwell on top and right under the surface of your tank or enclosure's Bioactive Substrate. Springtail Bioactive Cleaners consume any waste material that is in your enclosure. As a result, Putting Springtails in your Bioactive enclosure helps greatly.
Because they are so effective at eating waste, they are invaluable. Finally, always make sure to buy Springtails to use to decompose any waste, shed skins, uneaten food and mold.  They are releasing those nutrients back into the substrate. These excess nutrients are adding life giving nutrition to any plants that are planted in the enclosure.
Breeding Springtails
Springtails breed super quickly and can  colonize an enclosure in a short few weeks.  They prefer setups that have areas of high moisture, and thrive readily in tropical setups. Maintain cultures in dryer setups by using leaf litter, logs, water bowls and other items to  create damp, hidden area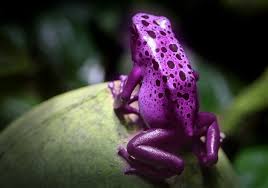 Keep Springtails Master Cultures
in plastic shoebox-sized containers. Any container can be used but make sure there is some airflow or ventilate the container and cover with a mesh screen to keep out gnats or other intruders. The substrate can be charcoal or coconut fiber or even a soil based substrate. Be sure to use dechlorinated or conditioned water to water them.
Feeding Springtails Cultures.
Many people will find that feeding, fish flakes, vegetable or fruit scraps, mushrooms or dogfood work verY well. Try to avoid many grain products as they may tend to harbor or attract mites which may decimate your culture. Stick with clean vegetation. In addition, If using grain make sure it has been treated (frozen or heated to lessen potential of mites or mite eggs.
Springtail Bioactive Cleaners Natural Cleaning Crew.
To sum it up, As natures cleaning crews Springtail Bioactive Cleaners are super effective at colonizing your enclosure and living symbiotically with any other inhabitants. Consequently, They are helping your bioactive enclosure. Finally, your enclosure will properly cycle. Therefore, usually nothing is needed other than to throw them in and let them do the work for you
.
When you setup your bioactive enclosure, Buy Isopods. Just Like Springtails, Work as a complement cleaner crew in your bioactive enclosure with their amazing abilities to maintain your naturalistic Bioactive setups, Where to buy springtails and Isopods as Bioactive Cleaners is the question Insects By RRF is the answer. Springtails and Isopods as effective cleaner crews for bioactive setups are the next step for many of our customers. Certainly, Dubia Roach Cleaner Crews Work in a similar way When You Buy Dubia Roach Colonies or setup Cricket Bins.